我在單親家庭裏長大,我所認識的愛是不完整的,所以我從小就不懂得愛人,常常只想到自己。認識了神之後,我的想法慢慢地改變。因爲基督的教導就是盡心、盡性、盡力愛主你的神;并且愛人如己。(路10:27)當我認識神更深,我懂得去愛人,原本暗淡的生活變得多姿多彩。
      剛開始認識神,我覺得是找到平安,不再害怕死亡,不再害怕黑暗。從前我不敢一個人睡覺;上大學第一次一個人睡時,我怕到要同教會的弟兄姐妹一起禱告才敢睡覺。後來我學會依靠神的權柄,向祂禱告,祂必賜我平安,從此我不再怕自己一個人睡,也不怕黑了。
      但是認識神越久,發現祂并不是賜平安那麽簡單,而是將一份我從來沒想過的愛給予我。在不完整的家庭裏面,我接觸到的愛很有限,但神的愛是無限的。因爲認識祂的愛,感受到祂的愛,我也學會去愛別人,關心別人,為別人着想。以前不顧及別人感受的我,今天能夠為別人着想一下。做不到時,就會用歡笑去緩和氣氛。
      喜樂也是神給我的另一份禮物。我所認識的神是一位喜樂的神,祂不將憂愁給予人。在神的家裏,每個人都有困難的時候,但最終我們都會笑。
      願你也認識這位賜平安、喜樂和充滿愛的神!
      願你的生命也好像我一樣得著改變。 
若你想進一步認識耶穌基督,歡迎與我們聯絡:
三藩市神的教會製作
http://sf.bachurch.org
2016 年 11月 版權所有 All Rights Reserved
#Testimony #見證 #TheChurchOfGodInSanFrancisco #三藩市神的教會 #TCOGSF
God's Love Completes Me - Wendy He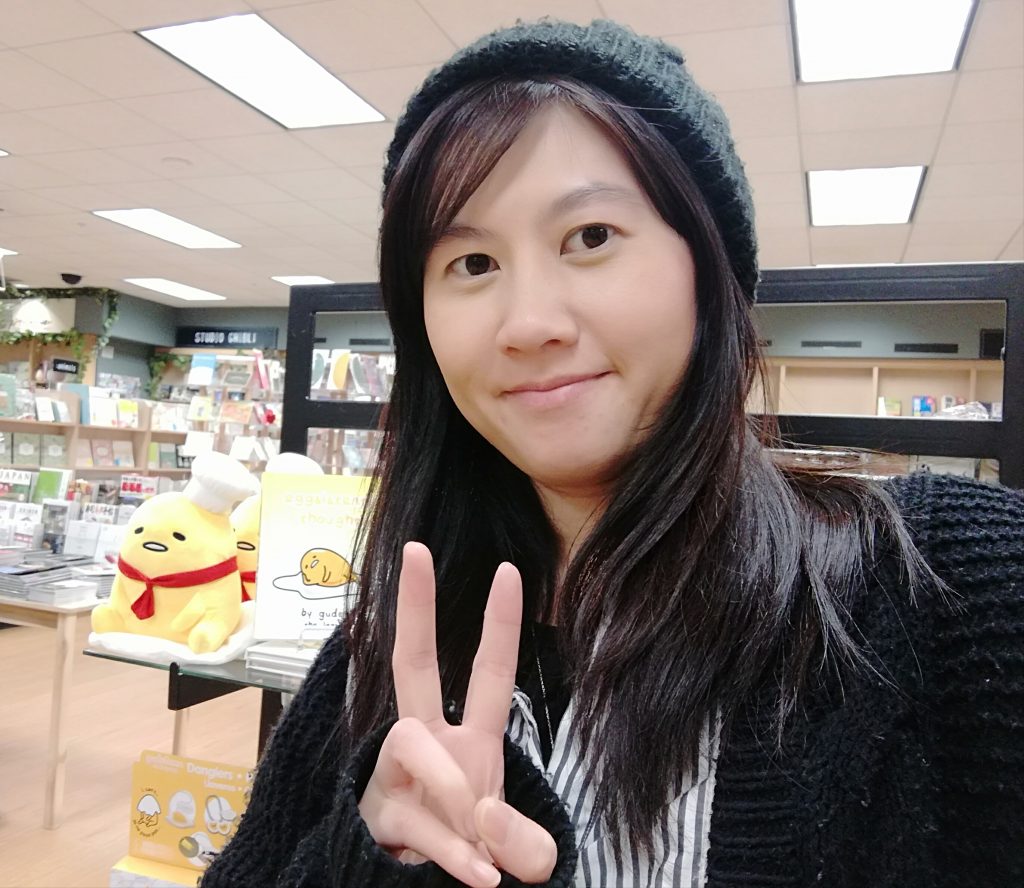 I grew up in a single parent family. The love that I knew was incomplete, so I grew up not knowing how to love, only thinking of myself. After I knew God, I have changed slowly. When I know God deeper, I know how to love because Christ's teaching is to love the Lord your God with all your heart, with all your soul, and with all your strength, and also to love your neighbor as yourself. (Luke 10:27) The original bleak life of mine has become colorful.
At the beginning, I found peace through God, so I was not afraid of death and not afraid of the dark any more. I used to be scared of sleeping alone. In college, when the first time I had to sleep by myself, I was so afraid that I had to pray with church brothers and sisters before I went to bed. Then I learned to trust in God's authority and prayed to Him, and He could give me peace. From then on I am not afraid to sleep alone and not afraid of the dark anymore.
The longer I know God, I find that He not only gives peace but also the love that I have never imagined. In the incomplete family, the love that I come into contact with is very limited, but God's love is infinite. Because of knowing His love and feeling His love, I also learn to love others, care for others, and be considerate of others. I used to ignore the feelings of others, but today I will care for their feelings. If I cannot do it, I will use laughter to ease the atmosphere.
Joy is another gift from God. The God that I know is joyful. He does not give sorrows. In God's family, everyone has difficult times, but joy will come at last.
May you also know the peace-giving, joyful and loving God!
May your life be changed as well as I do.
If you want to know more about Jesus Christ, please feel free to reach out to us:
Made by The Church of God in San Francisco
http://sf.bachurch.org
November 2016 All Rights Reserved
#Testimony #見證 #TheChurchOfGodInSanFrancisco #三藩市神的教會 #TCOGSF