好多人包括我自己都會問這樣三個問題,就是人是從那裡來,為何存在,死了會去那裡。我自認是一個乖小孩可是也說過謊,很怕死了之後要下地獄。這三個問題一直放在我心裡。上中學的時候因為沒事做所以跟朋友去教會,一開始只是因為有得玩,沒想太多。因為父母的關係,家裡有一個觀音像,我想求些什麼都會求觀音。有一天,我跪在觀音像前面求,可是突然覺得自己在跟自己說話。如果她是真的神,為什麼我感覺不到她的存在,我的願望也從沒實現過?
      而後來有一天,教會的姐姐跟我說聖經的預言和歷史,讓我開始去想耶穌的真實性。我也試過透過禱告經歷到這個神是真的。好像不見了的東西,禱告完就真的找到。就像聖經裡,耶利米書 29:13 說:「你們尋求我,若專心尋求我,就必尋見。」 我開始更想認識這位神。
      之後,我看了一個關於耶穌為了人的罪而走上十字架的影片,看著耶穌一步一步走上十字架的情景,心很感動。聖經裡寫:「叫一切信他的不致滅亡,反得永生。」信了耶穌會上天堂,如果那麼簡單,為什麼不信呢!而且還有聖經證明祂的真實跟捨命的愛。知道了這些以後,我決定信耶穌。信了耶穌後,我透過禱告,讀聖經,還有每天的生活,都能真真實實地經歷這位神。
      願你們也來經歷這位神!
若你想進一步認識耶穌基督,歡迎與我們聯絡:
三藩市神的教會製作
http://sf.bachurch.org
2016 年 11月 版權所有 All Rights Reserved
#Testimony #見證 #TheChurchOfGodInSanFrancisco #三藩市神的教會 #TCOGSF
The God That Is Real And Can Be Experienced - Shirley Wu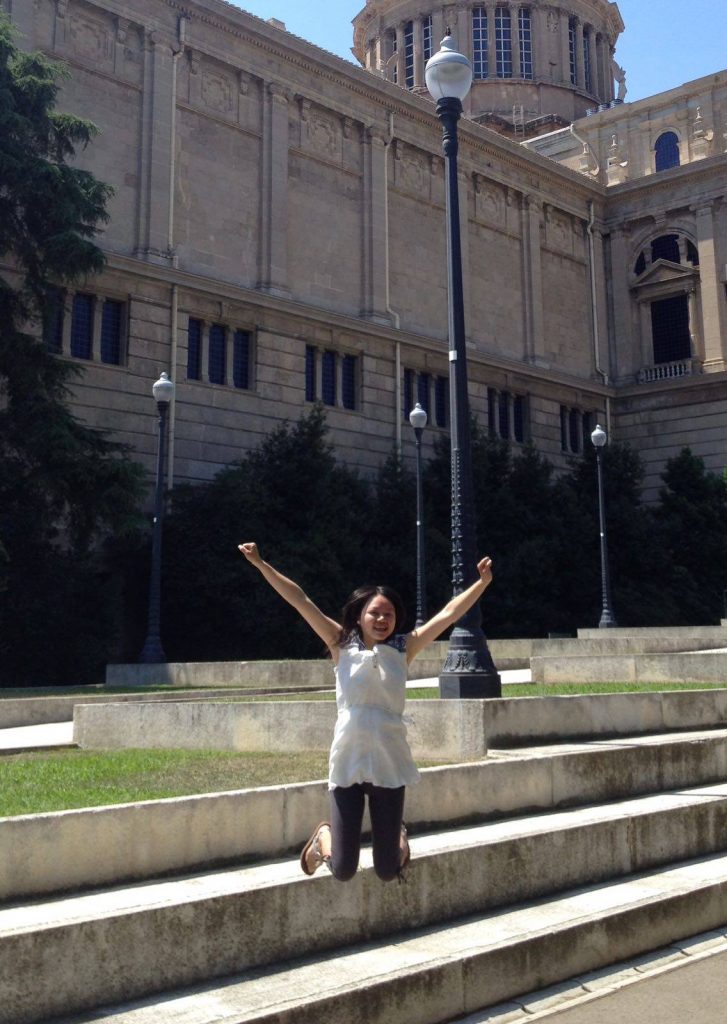 Many people will ask three questions including myself: where people come from, why we are here, and where we will go after life on earth. I considered myself a good child, but I had also lied, so I was afraid I would go to hell after death. These three questions had always stayed in my heart. During middle school, because there was nothing to do, I went to church with friends. At the beginning, I went there just for fun and did not think too much. Due to my parents' beliefs, we had a statue of Guanyin at home. When I wanted something, I would pray to Guanyin. One day, I knelt in front of the statue and prayed, but I felt I was only talking to myself. If she was a real God, why did I not feel her presence, and why did my wishes never come true?
One day, an older sister from the church told me the prophecies from the Bible and the history of the Bible; then I began to think about the authenticity of Jesus. I also tried to experience the realness of this God through prayers. I found the thing I had been missing after I prayed as the Bible has said, "And you will seek Me and find Me, when you search for Me with all your heart." (Jeremiah 29:13) I began to want to know more about this God.
When I saw a video of Jesus going on the cross for the sake of sins of man, my heart was moved. In addition, the Bible has said, "that whoever believes in Him should not perish but have everlasting life." (John 3:16) If you believe in Jesus, you will go to Heaven. This is so simple, why not believe! There are also scriptures to prove His truth and His love. Therefore, I decided to believe in Jesus. After believing in Jesus, I can truly experience Him through prayers, reading the Bible and daily life.
May you also come to experience this God!
If you want to know more about Jesus Christ, please feel free to reach out to us:
Made by The Church of God in San Francisco
http://sf.bachurch.org
November 2016 All Rights Reserved
#Testimony #見證 #TheChurchOfGodInSanFrancisco #三藩市神的教會 #TCOGSF