我的名字叫楊慧容,在酒店工作已經二十年了。我的工作是房間清潔人員,壓力很大也很辛苦,所以有很多同事曾經受過工傷,甚至有些因工傷以後不能工作而提早退休。
      我剛剛入職時因未習慣工作量大,曾瘦了十磅,每當月事來時都會病。在入職後第二年我便信了主耶穌。之後可能已經習慣工作環境及有主的保守,我的體重回復了,加上有食用營養食品,所以再沒有在月事來時生病。
      我現時每天要清理十至十四間房,視乎有多少人退房。有些房間很亂,垃圾滿地,手指印到處都是,往往要花一個多小時的時間才能完成,所以有時難免有錯漏,如咖啡壺未清潔,厠所有頭髮等。當有大問題在那間房出現時,查房人員都會細查那間房,避免客人投訴。因為我們是抽樣檢查的,每天只會查兩個房間。當我每次不能在當天完成工作時,我都會祈禱,祈求有奇蹟出現。幸運地,每次都會有同事來幫忙。
      有一次我有三個房間已有兩、三天沒有打掃清潔了,因爲客人掛了請勿打擾的牌子。當客人退房後,我打開房間,看到垃圾到處都是。其中有一間房空的飲料瓶遍佈滿地,還有一個房間有一個大紙箱。當我正擔心當天的工作不能完成時,有一個同事來問我借房間鑰匙,她是我的好朋友,她每日都會收集空的汽水罐及水瓶等,所以我便叫她拿走大紙箱、空的汽水罐以及水瓶等物品,也等於幫了我一個大忙。
      我覺得主耶穌每天都保守我的工作及健康,因為我從未受過工傷。「你們要事奉耶和華-你們的神,祂必賜福與你的糧與你的水,也必從你們中間除去疾病」(出埃及記 23:25)。主啊,多謝你每天都守護我!
若你想進一步認識耶穌基督,歡迎與我們聯絡:
三藩市神的教會製作
http://sf.bachurch.org
2016 年 11月 版權所有 All Rights Reserved
#見證 #testimony #TheChurchOfGodInSanFrancisco #三藩市神的教會 #TCOGSF
The Lord's Protection -
Linda Yeung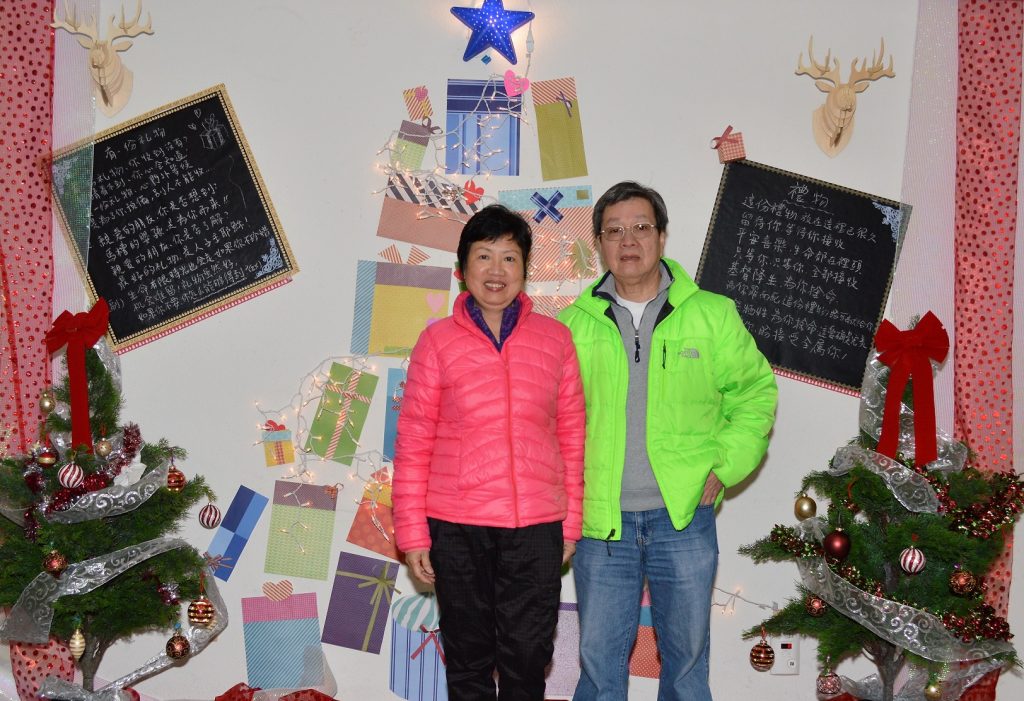 My name is Linda, and I have been working in a hotel for twenty years. My job is to clean up the hotel rooms; it is stressful and very hard. Many colleagues have work-related injuries, and even some cannot work anymore and have to retire earlier because of injuries.
When I first started, I lost ten pounds because I did not get accustomed to the heavy workload. I would also get sick every month during my period. In my second year, I believed in the Lord Jesus. Perhaps I got used to the work environment and was under the Lord's protection, I gained my weight back. In addition, I had eaten nutritional supplements, so I didn't get sick during my period anymore.
Now, I have to clean up 10 to 14 rooms per day, depending on how many rooms get check-out that day. Some rooms are very messy, and there are garbage and fingerprints everywhere. Those rooms often take more than an hour to clean them up. Inevitably, I will sometimes have something left behind, such as coffee pots are not cleaned, and/ or there is still hair in bathrooms, and so on. When there is a big problem in a room, the rounds will check that room carefully in order to avoid complaints. We are sampling inspection, and the rounds only check two rooms per day. Therefore, whenever I cannot finish my work on the same day, I will pray and hope for miracle to happen. Fortunately, there are colleagues coming to help me every time. 
Once I had three rooms that had not been cleaned for two to three days because the guests had put up the "Do Not Disturb" signs. After the guests checked out, I opened the doors of those rooms, and there was trash everywhere. One of the rooms was full of empty cans and bottles; another one had a large cardboard box. When I worried the work probably would not be finished at that day, a colleague, also a good friend of mine, came to borrow my room keys, and then I asked her to take away the large cardboard box and those empty cans and bottles since she collected empty soda cans and water bottles every day at that time. That helped me a lot.
I believe that the Lord Jesus is protecting me and keeping me healthy every day because I have never had any work injury. "So you shall serve the Lord your God, and He will bless your bread and your water. And I will take sickness away from the midst of you" (Exodus 23:25). Lord Jesus, thank you for protecting me everyday!
If you want to know more about Jesus Christ, please feel free to reach out to us:
Made by The Church of God in San Francisco
http://sf.bachurch.org
November 2016 All Rights Reserved
#Testimony #見證 #TheChurchOfGodInSanFrancisco #三藩市神的教會 #TCOGSF