大家好,我叫志康。
      我以為信主,很多事情都可以好順利,但原來我和未信主耶穌的人一樣,要面對困境,不同的是我有一位可以經歷的主耶穌同我一齊面對。
      大約信了主耶穌之後的第四個月,在香港一次宴會前,我食物過敏,令到我呼吸困難還有全身發紅及腫脹,需要立即送往醫院治療,否則有生命危險。但這次只是開始,如是這,之後的幾年,我因着進食不同的食物(花生,蜜瓜,蝦……),出入醫院多次,每次經過祈禱及治療後,安然度過。不過,我有一次深深經歷主耶穌的醫治。
      1993年的農曆新年期間,我和弟兄姊妹去北京自由行及探望朋友,當日的情景還歷歷在目。我們在朋友家中作客,她的父母熱情款待,煮了很多餃子,我貪吃吃了四十隻左右。我在回賓館前一直無不適,但回賓館後,可能加上暖氣的開放,慢慢感受呼吸困難。當時,我心想,在北京嚴冬晚上怎樣去醫院呢?我就只好告訴弟兄姊妹,我又病發了,接著他們就為我祈禱求主醫治,那時我已經呼吸困難至不能發言了。我在心裡祈禱,如果這次能安然度過這晚上,必定是主醫治。那晚,是我人生最長的晚上。我坐在牀上直到天亮,身邊的弟兄也陪伴着我,然後我身體的發紅及腫脹慢慢消散,呼吸也開始正常。到了早上,好像昨晚什麼事情也沒有發生過。
      各位朋友,主耶穌愛你,以及知道你需要什麼,要面對什麼。願你接受祂,讓祂進入你生命中。打開你的心吧!
若你想進一步認識耶穌基督,歡迎與我們聯絡:
三藩市神的教會製作
http://sf.bachurch.org
2016 年 11月 版權所有 All Rights Reserved
#Testimony #見證 #TheChurchOfGodInSanFrancisco #三藩市神的教會 #TCOGSF
The Lord's Healing -
James Leung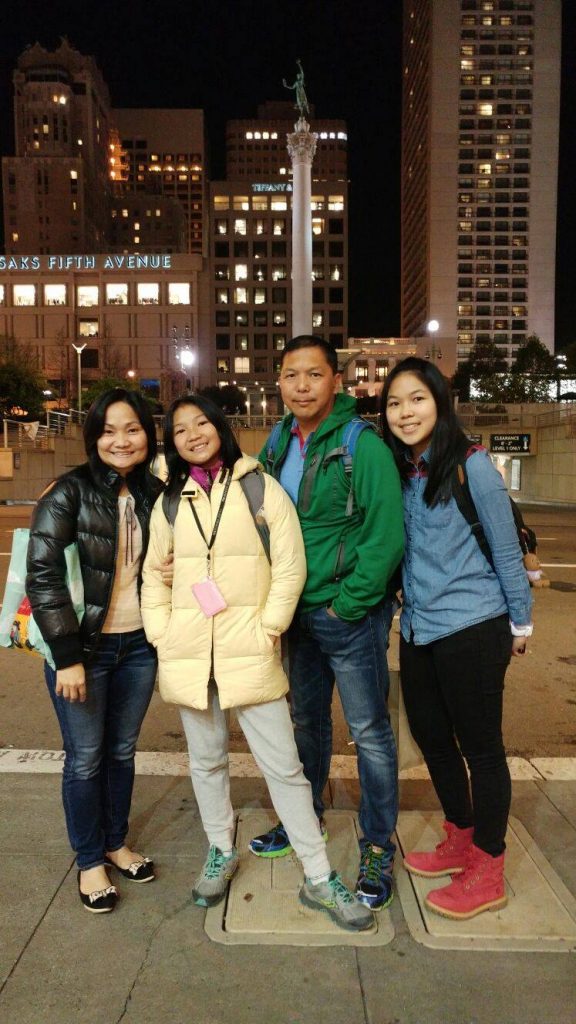 Hello everyone, I'm James.
I thought believing in the Lord Jesus meant a lot of things would go well. However, I have to face difficulties as same as those who have not believed in Jesus. The only difference is that I have the Lord Jesus whom I can experience and face the difficulties together.
About at the fourth month after I accepted Jesus Christ, before a banquet at Hong Kong, I had food allergic reactions. I had difficulty in breathing, and my body turned red and swelled. I needed to be sent to a hospital for treatment immediately; otherwise, it would be life-threatening. In the next few years, similarly, I had been to the hospital several times because of allergic reactions on different foods (peanuts, honeydew, shrimp…), but through prayers and treatments, I got well soon every time. Especially, there was one time that I deeply experienced the healing of the Lord Jesus.
During the Chinese New Year in 1993, church brothers, sisters and I had been to Beijing for tour and friend visit. The scene of that day is still vivid in my heart. We were guests in our friend's house. Her parents welcomed us with warm hospitality and cooked many dumplings. I greedily ate 40 or so dumplings. I felt fine before I went back to the hotel. However, after staying at the hotel with turning on the heater for a while, slowly I felt difficulty in breathing. I thought how I could go to the hospital during the freezing night in Beijing. Then I told brothers and sisters that I had food reactions again, and they prayed to the Lord for healing me. At that time, I couldn't speak already because of difficulty in breathing. I prayed in my heart, and I knew if I could survive that night, it must be the Lord's healing. That night was the longest night of my life. I sat in the bed until morning. The brothers were by my side. Slowly, the redness and swelling on my body receded; my breathing became normal. Then, it was like nothing had happened last night in the morning.
Dear friends, Lord Jesus loves you, and He knows what you need and what you are facing. May you open your heart, and let Him enter your life!
If you want to know more about Jesus Christ, please feel free to reach out to us:
Made by The Church of God in San Francisco
http://sf.bachurch.org
November 2016 All Rights Reserved
#Testimony #見證 #TheChurchOfGodInSanFrancisco #三藩市神的教會 #TCOGSF