我來自新加坡一個小康之家,爸媽感情很好,我們四姐弟妹也常玩在一起,祖母和我們一起住,一家人還蠻溫馨的。但是好景不長,就在我五年級下學期的假期期間,我身懷六甲的媽媽連同我唯一的弟弟竟然遇上致命的車禍,二屍三命,但是法庭卻以「證據不足」判那魯莽的德婦司機無罪釋放!實在讓我們全家及知道的人都嚥不下氣,但也只能歸咎他們請了著名的馬紹爾律師,一個曾幫助新加坡獨立,也曾幫囚犯釋罪的律師。
      當時,我開始質問上帝的存在,若有神,為何祂不阻止這禍患?卻也對地上的法律很失望,明明是在斑馬線上撞死人,竟還能昧著良心,無罪釋放,無須承擔任何責任? !公義何在?
      車禍發生後數天,我夢見媽媽回來,我驚喜地問她–她不是死了嗎?她回說那是肉身,靈魂不在那裡。我開始思想人生存的意義,從哪裡來,又將會去哪?為何媽媽只能在世上37年,而弟弟只活了7年?他們去世後會去哪裡?是否有一個讓死了的人相聚的地方?就這樣,我試著從各種途徑去尋找這些問題的答案但從未用基督徒的觀點去想。
      1987 年秋天,我偶然認識了一群基督徒。他們的喜樂,開朗和愛心吸引了我,他們的聚會每次都令我感動,但我就是不給他們我的電話號碼,只能我找他們,深怕他們煩我。
      我雖然小心翼翼的保護自己,不想讓自己隨便信主,但神是又真又活的!祂使萬事都效力,讓我有機會心甘情願地向著天空禱告:「神啊!如果祢是真的,求祢說服我信你。」接下來還發生了許多事:倫敦25年來最大的風災,火車事故,香煙蒂小插曲等等,都叫我無法推諉祂的真實,最後我屈服了。21歲那年我流淚悔改,接受主耶穌為我個人的救主,我的人生從此改變。
      反觀現在,從我祖母,父親,繼母,到妹妹們都信主了!我從一個敵對神的人變成一個願意敬畏衪,喜愛親近祂的人,奇蹟!神真的聽禱告,你若願意,祂會讓你經歷祂的真實的。
若你想進一步認識耶穌基督,歡迎與我們聯絡:
三藩市神的教會製作
http://sf.bachurch.org
2016 年 12月 版權所有 All Rights Reserved
#Testimony #見證 #TheChurchOfGodInSanFrancisco #三藩市神的教會 #TCOGSF
The Truth Of God -
Chwen Lim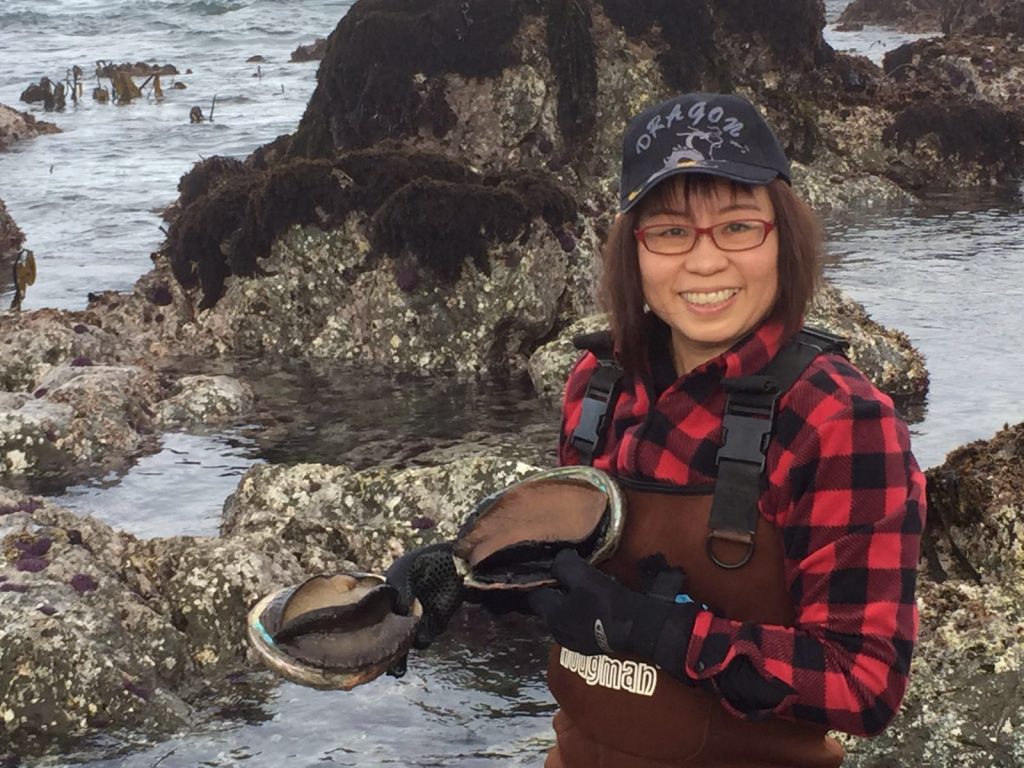 I came from a modest family in Singapore. My parents were loving couple, and four children in my family also got along well. My grandmother lived with us as well. We were a warm and happy family. Unfortunately, when I was at fifth grade, I lost my pregnant mother and my only brother in a fatal car accident which resulted in a 3 lives tragedy including the unborn. The court sentenced the reckless German woman driver to acquittal because of "insufficient evidences" ! My whole family and those who knew us were very angry by the result. However, we could only say that the result due to the driver and her multi-national company hired the famous lawyer Mr. David Marshall, who once helped Singapore gain independence and was also a well known for setting the accused free.
Since then, I started to question the existence of God. If there was a God, why did He not stop this tragedy? I was also disappointed at the laws. It was obvious that the three from my family were killed on the crosswalk, but the driver and the people helping her could cover their conscience, set acquittal, and bear no liability! Where was justice??
I remembered a few days after the accident, I dreamed that my mother came back. I was really surprised and happy and asked her — wasn't she dead? She replied to me that the body on that crosswalk was her flesh not her soul. I began to think about the meaning of existence, where we came from, why we were here, and where we would go. I also questioned why my mother was on earth for only 37 years, and my brother was only 7 years, where they were then after leaving this earth, and if there was a place for all the dead ones gathered. Being skeptical about Christianity, I tried to search for my answers in many ways except Christian way.
In the fall of 1987, I met a group of Christians in UK. Their cheerfulness, joy and love attracted me; I was moved at their gathering every time. But I had never given them my phone number because I was afraid that they would bother me, so only I could find them at that time.
Although I cautiously protected myself since I did not want to casually believe in the Lord Jesus, God was real and alive! He made all things work together. He gave me an opportunity to pray willingly toward the sky, "God, if You are real, please convince me." Then a lot of things happened: the biggest storm in London in 25 years, the train accident, the cigarette incident, and etc. He made me be unable to deny His existence. Finally, I yielded to Him and willingly surrendered my life to Him at the age of  21 years old. With tears of repentance, I accepted the Lord Jesus as my personal savior. My life has changed ever since.
So far, my grandmother, father, stepmother and sisters all believe in Jesus Christ! I have been changed from someone hostile to God to someone respecting and loving to be near to Him. It's a miracle! God really listens to prayers. If you are willing, He will let you experience His true existence.
If you want to know more about Jesus Christ, please feel free to reach out to us:
Made by The Church of God in San Francisco
http://sf.bachurch.org
December 2016 All Rights Reserved
#Testimony #見證 #TheChurchOfGodInSanFrancisco #三藩市神的教會 #TCOGSF