大家好,我是雷靄穎。很開心今日有機會分享我信主的經過。我是在1989年10月27號信主的。如果大家有印象的話,1989年10月17日三藩市發生了6.9級的地震。我是在地震十天後信主的。
      我小學和中學都是在教會學校讀書。對於基督教、福音、教會團契都有某程度上的認識,對於基督徒也不抗拒,還覺得他們人很好,但是總是認爲自己沒有信主的必要(我又不是黑社會、又不是壞人)。
      在1989年7月移民來美,可能因爲環境和語言的改變,常常覺得很無助,一家人生活上也很彷徨。好不容易地過了三個月,當生活漸漸上了軌道,便發生了地震,更加使我覺得人生沒有保障。地震發生後,我的家兩天沒有水電,學校停課,整個灣區都人心惶惶。我當時在想,移民來美不是追求更好的生活嗎?爲什麽會是這樣呢?停課後回校,第一個聽到的消息,我學校有一個華裔女學生的媽媽在地震中被電燈柱跌下擊中死亡。雖然我的家人在地震中沒有受傷,但是我覺得死亡不是想象中遙遠。原來人生是十分「化學」的。
      後來有一個同學帶我去聼福音,我當時第一個反應是「又是這些東西!」但當我靜心想一想,如果人生有神作倚靠,便不再彷徨了,甚至是面對死亡,我也知道自己的去向,於是我便信了主。如果你問我信主後有什麽改變,我會說改變不大,但是心靈上有真正的平安,因爲我知道無論發生任何事情,有神成爲我的依靠。希望你都能獲得真正的平安!
若你想進一步認識耶穌基督,歡迎與我們聯絡:
三藩市神的教會製作
http://sf.bachurch.org
2016 年 12月 版權所有 All Rights Reserved
#Testimony #見證 #TheChurchOfGodInSanFrancisco #三藩市神的教會 #TCOGSF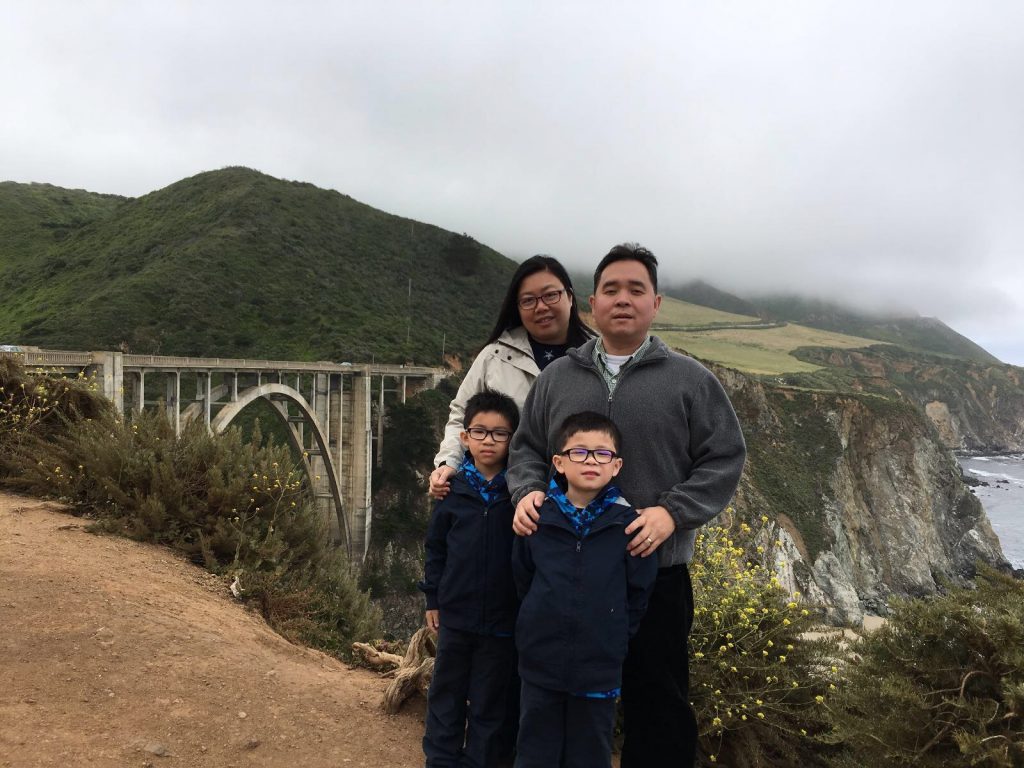 Hello everyone, I am Cynthia. I am glad to have the opportunity to share my faith in the Lord Jesus with you today. I believed in Jesus on October 27, 1989. Do you know that there was an earthquake of 6.9 magnitude at San Francisco on October 17, 1989? I accepted the Lord Jesus at ten days later after that earthquake.
My primary and secondary schools were Christian schools. I was familiar with Christianity, gospel, and church fellowship. I was not opposed to Christians and also thought they were nice people. However, I always felt I did not need to believe in the Lord Jesus because I wasn't in gang and wasn't a bad person.
In the July of 1989, my family immigrated to the United States. Perhaps due to changes in the environment and language, we often felt helpless and anxious. After three months hard transition period, when our life was gradually getting on track, an earthquake happened and made me feel that life was not secure. After the earthquake, my home had been without water supply and electricity for two days, schools were suspended, and the whole Bay Area was in a panic. At that time, I questioned that we immigrated to the United States in pursuit of a better life, why things were going like that. When schools resumed, the first news that we heard was a Chinese student's mother was hit by a falling electric light post and died in the earthquake. Although my family was not injured in the earthquake, I recognized that death was not as distant as I imagined; life was really transient.
Later on, one of my classmates took me to a gospel meeting. My first reaction was "These things again!" But when I thought more about it, I decided to believe in the Lord Jesus because I realized if I had God to rely on, I didn't have to panic anymore in my life; even facing of death, I would know where I would go. If you ask me what has changed since I believed in Jesus, I would say not much different except there is real peace in my heart because I know that no matter what happens, God is my support. I wish you can get the real peace as well!
If you want to know more about Jesus Christ, please feel free to reach out to us:
Made by The Church of God in San Francisco
http://sf.bachurch.org
December 2016 All Rights Reserved
#Testimony #見證 #TheChurchOfGodInSanFrancisco #三藩市神的教會 #TCOGSF